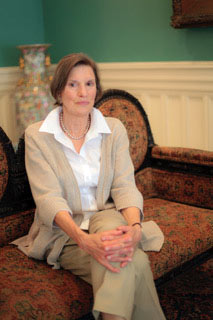 Sue Ward Drake grew up in an old house full of dark windows, with a passion for writing, travel and international spy thrillers. Her early literary efforts included a short story submitted to a national magazine at the age of eight and a fictional advice column in her high school newspaper. After a year of college study in Spain and a stint living in a farmhouse on a Greek island, she returned to New Orleans to work as a bi-lingual secretary, Spanish teacher, linen sales rep, free-lance copywriter, and computer analyst. This extensive list qualifies her for the Jill-of-All-Trades badge.
She used her experiences from Greece in her first traditionally-published romance, HEAR NO EVIL, which is currently updated and on sale as an e-book and paperback.
A survivor of the devastating hurricane Katrina, she currently resides in dry and sunny Nevada with her supportive husband and lots of books. Check her out on Instagram, Facebook, or follow her on Twitter and BookBub. She loves to connect with readers!
Sue is represented by Jill Marsal of Marsal Lyon Literary Agency.
Photo credit: Marti Corn, Corn Creative
FUN FACTS ABOUT SUE
Grew up in a small southern town and still attends her high school reunions
Lived in the French Quarter for several interesting and fun years
Lost her house and all her books to the flood following Hurricane Katrina in New Orleans
Bicycled a sanctioned (patches are given) century (100 miles) at least five times
Visited an embalming room at a funeral home as part of the sales job she worked at the time
Got a freelance copywriting gig at an advertising agency on the basis of her published poetry
Traveled to Greece alone at the age of twenty for a month
Survived in Fez, Morocco, for two days as a non-French-fluent single American female
Was the only female in a train compartment with seven Spaniards on an overnight from Madrid to Barcelona
Wrote her first major work of fiction on a $25 typewriter while living in a farmhouse in the Greek Islands
Sold her first novel to a New York publishing house using the relay phone service for the deaf and hard of hearing